Mr. Barrett's Grade 5 Classroom
January Newsletter
Dear parents,
I hope everyone had a restful and enjoyable holiday with your wonderful family.  We look forward to the challenges of 2020 and the experiences we will share with you and your child. On Friday, January 31, there will be no classes for students as it is a teacher only day. January 20 is Martin Luther King Day, as we remember his courageous speech 'I Had A Dream!'
This month, we will be working through our 'Multiplication' and 'Division' units in math.  Helping your child practice their multiplication tables will help them a great deal. I put some sites on google classroom that your child can practice on at home. Please don't hesitate to write a note or send an email if you have any questions. The new math is done a little differently now with multiplication and division.  If your child has trouble at home with certain questions, I can help them the next day. No worries.
In science, we are continuing our electricity unit. We have experimented with various circuits, series and parallel, and we are now working on designing basic alarm systems using buzzers and other cool materials. The kids are being very creative.  
In social, we are studying the various lakes around Canada, and looking at things like population density and relations to other countries like the United States. We have finished our novel Hatchet in L.A and are now finishing off several assignments for that novel. The next novel study will be Holes by Louis Sachar. In art, we will be painting sunsets, creating superheroes, and working with Magic Clay. In religion, we will be studying the life of Moses.
Please remind your child to dress for the weather, especially considering the cold temperatures we are going to be experiencing through January and February. We are just about half way through the year. Time sure does go fast. I look forward to seeing you again in March. The interviews will be student-led again this term.
God Bless,
Mr. Barrett
Homework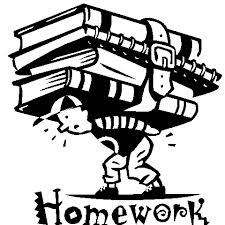 Upcoming
Spelling Test Friday
Math Test (Multiplication) Thursday, January 30
Tomorrow
Important: Practice Multiplication facts daily (websites, flashcards, times table, etc)
 Math Multiplying Sheets-complete tonight
Superhero Information Poster due Monday
Curriculum Letter
LANGUAGE ARTS
Students will be completing a variety of reading and writing activities related to the following themes:
*  Growing Up
*  A Shiver of Mysteries (mystery stories, real life mysteries)         
*  Larger than Life
*  Friendship
*  Worlds to Discover (different cultures, places, etc)
Three novel studies –Hatchet by Gary Paulsen
Number the Stars -Lois Lowry
Harry Potter -J.K Rowling
Students will demonstrate language skills with increasing confidence and will improve their abilities to use language to explore, construct and communicate meaning.  Students have a spelling test to complete most weeks. Words given Mondays, tests written Fridays.  Monthly Grammar activities will also be completed.  POETRY and various types of WRITING will occur throughout all units.  Writing stories, poems, journal entries, and book reports will be a big part of the writing program throughout the year. They will be working on their reading/comprehension skills weekly. We will have D.E.A.R (silent reading) daily. We will buddy read once a week with the grade one class.
MATH
 The following topics will be the focus through the math curriculum:
 Four Strands of Mathematics 5
Number (Chapters 2,3,6,7,9)
Statistics and Probability [Data Analysis, Chance and Certainty] (Chapters 4,10)
Shape and Space [Measurement, 3D Objects, 2D Shapes, Transformations] (Chapters 5,8,11)
Patterns Relation [Patterns, Variables and Equations] (Chapter 1)
 We will be using the Nelsen textbook and resources.  This new program focuses a lot on group work, use of manipulatives, and theory and strategy. Many of the new strategies in this program will be just that. This math has changed a great deal over the last few years. Please parents', don't hesitate to contact me if you have any questions. You could even write a note to communicate with me in your child's agenda. The good news is that the answers are all in the back of the textbook. You can use this to check over your child's homework.  This new program involves greater detailed explanations of everyday math concepts.
 SOCIAL STUDIES
Students will examine how the ways of life of peoples in Canada are integral to Canadian culture and identity. They will explore geographic vastness of Canada and relationships between the land, places and people.
General Outcome #1:  Students will demonstrate an understanding and appreciation of how the physical geography and natural resources of Canada affect the quality of life of all Canadians.
General Outcomes #2:  Students will demonstrate an understanding of the people and the stories of Canada and their ways of life over time, and appreciate the diversity of Canada's heritage.
General Outcome #3:  Students will demonstrate an understanding of the events and factors that have changed the ways of life in Canada over time and appreciate the impact of these changes on citizenship and identity.
SCIENCE
 The following units will be covered in the Science program:
*  Electricity and Magnetism – Students learn about electricity by building and testing circuits. Using batteries, bulbs, and wires, they construct simple circuits and test the effects of various modifications. Danger and safety are examined.
*  Mechanisms Using Electricity – Students construct simple circuits, and apply an understanding of circuits to the construction and control of motorized devices.
*  Classroom Chemistry – Students describe the properties and interactions of various household liquids and solids, and interpret their interactions.
*  Weather Watch – Students observe, describe, and interpret weather  and relate it to the heating and cooling of Earth's surface.  As well, they investigate relationships between weather and human activity.
*  Wetland Ecosystems – Students describe the living and non-living components of a wetland ecosystem and the interactions within and among them.
Note: one or two of our fieldtrips are always based on science.
The grade fives will be hosting a science fair in May for all the other classes.
RELIGION
 This year we will be focusing on how the church is a gathering, a communion of people from all nations in and through the spirit of God .The aim is to explore how young Christians are witnesses of God's justice and love and how they come together as a community. Various topics will include love, friendship, forgiveness, faith, and understanding. We will look at the lives of various individuals throughout the bible like Jesus and his disciples, Moses, etc. We will be having masses throughout the year. You are always welcome to attend. 
 HEALTH AND LIFE SKILLS
The following topics are to be covered in the Health curriculum:
*  Relationship Choices – Students will demonstrate effective interpersonal skills that demonstrate responsibility, respect and caring in order to establish and maintain healthy interactions.
* Wellness Choices – Students will make responsible and informed choices to maintain health and to promote safety for self and others.
* Life Learning Choices – Students will use resources effectively to manage and explore life roles and career opportunities and challenges.
PHYSICAL EDUCATION                                                                                    
The Grade Five physical education program consists of the following components:
*  Physical Fitness
*  Games and Sports (tag rugby, soccer, hockey, basketball, volleyball, badminton, fitness games, etc.
*  Dance
*  Outdoor Pursuits
*  Track and Field
LUNCHTIME INTRAMURALS will also be an option for students throughout the year. Kick ball, swamp ball, and soccer are some of the sports we will be organizing. The TERRY FOX RUN and JUMP ROPE FOR HEART are some other fabulous programs that we will take part in.
Mrs. McNair will be teaching P.E three times a week in the gym, while I will be organizing physical activities 2-3 times per week with the students in the classroom or outside.
ART
Students will continue to expand the concepts of painting, printmaking, sketching, drawing, and weaving.  Many projects will be integrated with the various themes we are studying in other subject areas.
MUSIC
Mrs. Mullin teaches the music program.       
COMPUTERS
Computers will be integrated regularly into all subject areas.
Every classroom has a Smart Board and document camera. Students will be using
Chrome Books and Laptops daily throughout the curriculum.
 FIELD TRIPS:  To be Announced